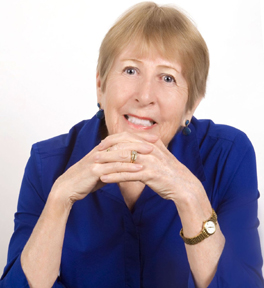 Fay Knowles
Fay Knowles is a Scottish author, short story writer and journalist. She has also lived in Australia, England and Canada. She moved to The Bahamas many years ago and is married to Long Islander Erskine Knowles. They have two sons. Fay has been writing since the age of nine, wrote a children's adventure book at eleven and won a school essay competition at age fifteen.
After training as a secretary and then a newspaper reporter in England, she tried various jobs, including working as an editorial assistant in Canada. Later, married and living in Freeport, Grand Bahama, her feature stories were published in The Tribune newspaper, Nassau. She once worked as a secretarial "temp" for the late Sir Etienne Dupuch, former Publisher/Editor of The Tribune.
Certificates and Writing Clubs
A past member of the Exeter and District Writers' Club (now "Exeter Writers"), Devon, England, she has Certificates in Novel Writing from Writer's Digest School, Cincinnati, U.S.A., and in Short Story Writing from International Correspondence School (I.C.S.), London, England. Her first published short story, a satirical piece of fiction about a dentist, appeared in a tyre magazine! Since then her short stories have been published in "The Lady" magazine, London, England, and "The Broadkill Review", Delaware, U.S.A., with poetry in the British magazine "Evergreen".
As well as getting by-lines in local newspapers, her articles have appeared in the British Press, "Westward News" (a former in house publication of British Telecom), the "Kennel Gazette" (the official journal of the British Kennel Club), "Christian Herald", and "Sports Magazine Bahamas". Every other Thursday, she writes The Punch "Woman In Action" column, featuring an outstanding local woman.
Fay Knowles Writing Assignments and Books
Her writing assignments have included articles for Bahamas Information Services, travel writing for Royal Caribbean Cruise Lines, and as a photo journalist for Town Centre Mall, Nassau, Bahamas. She has also had many years' experience writing press releases.
She is the author of "Sunbeams from the Heart – A Collection of Twelve Romantic Short Stories"; a Romantic Suspense novel "Love at Sunset"; and "The Scottish Connection: A Journey Back – Mini-memoir" - all available on Amazon as e-books and in paperback (paperbacks can also be ordered through local bookstores). Contact Fay on FaceBook or on her Blog.