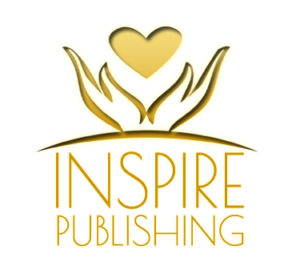 Publishing Guidelines
You've poured your heart out and have come up with what you believe is a remarkable book. This is a tremendous achievement for writers. Many people write their books without knowing how to prepare a manuscript for publishing. They get creative and have a blast adding a lot of decorative matter to the page which is not helpful to the publisher. In fact, publishers won't accept the manuscript unless it follows  specific guidelines.
By applying these simple steps, your book publisher can focus on formatting to create a fabulous, professional looking book. Unless the guidelines are followed, publishers will not take on your project. You see, time is valuable and if the cost is to be affordable, you will have to do your part. That way the publisher can remain focused on their particular tasks.
Once you have completed the tasks, there is no need to print your manuscript. Publishers typically accept manuscripts in a digital format. That means you can email the document to the publisher to create your book or submit it on a flash drive.
Easy Ways To Prepare A Manuscript For Publishing
Here is a checklist of a few things you need to do to prepare a manuscript for publishing:
Save your manuscript in Micosoft's .doc or .docx format.

Present your manuscript in the standard letter size of 8 ½"x 11".

Page breaks if inserted, should be placed after a chapter only.

Do not use the Enter/Return key at the end of each line. Let the text automatically flow from one line to the next.

Do not manually insert hyphens to indicate where a word should break.

Images cannot be copied and pasted into the manuscript, these should be sent as a separate attachment.

Use text between 11pt – 16pt. within tables, charts and textboxes.

Font Selection: When setting up your manuscript please use a standard font, such as Times New Roman, Times, or Arial. Bold, italics, underlines, etc. will be maintained when formatted unless not supported by a stylized font.
Simple Steps to Preparing A Manuscript
Additional adjustments that may need to take place in your document are as follows:
Click on the Show/Hide icon to show paragraph marks and other hidden symbols.

Remove double spaces in document—especially those that were placed at the beginning of your sentence. Leave a single space.

Remove all tab spacing.

Delete spaces between sentences and paragraphs that have been inserted manually or with your space key.

Eliminate all highlighting, special decoration and watermarks.

Remove page numbering.

Identify where images will go. Make a note on the page: e.g. Fig. 1. Pineapple.

Label all images accordingly: Fig. 1. Pineapple. Save images in a folder.

Remove photos/images/charts that have been pasted in. These should be treated as images.
When using images in your print book, the quality must be a high resolution of no less than 300 dpi's. That means you can't copy and paste random images from the internet. This will not give you a quality image when printed.
Now that you know how to prepare a manuscript for publishing, you ensure that your project is handled efficiently.