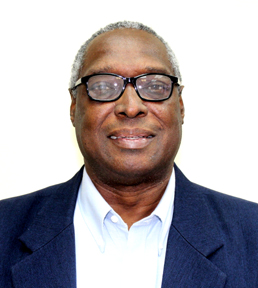 Dr. Keith L. Tinker
Dr. Keith Lamont Tinker was born the 15th of August, 1954 on the island of New Providence. He obtained a Bachelor of Education in History & English from the West Indies College (Northern Caribbean University) in 1977 in Mandeville, Jamaica and in 1979 obtained a Bachelor of Arts in History from Palm Beach Atlantic College (PBAC University) in West Palm Beach, Florida. In 1980, Dr. Tinker went on to obtain a Masters in History from Florida Atlantic University in Boca Raton, Florida and then received his Doctorate in Latin American & Caribbean History from Florida State University in Tallahassee, Florida in 1998.
In 1982, Dr. Tinker was appointed to the post of Cooperatives Education Officer at the Department of Cooperatives and became the Senior Cooperatives Management Officer in 1986. He was also the First Assistant Secretary for the Ministry of Finance and Planning in 1992. Dr. Tinker is the Director of the Antiquities, Monuments & Museum Corporation since its inception in 1998. He has also served as the Executive Secretary and Interim Managing Director of the Clifton National Heritage Park/Clifton Heritage Authority.
Dr. Tinker has served on numerous National Advisory Boards including the Board of the Antiquities, Monuments and Museum Corporation, the Board of the Gerace Scientific Research Center, College of the Bahamas, the Bahamas National Trust Board and also the National Advisory Council, UNESCO Memory of the World Regional Committee for Latin America & Caribbean.
Books By Dr. Keith L. Tinker 
Dr. Tinker is also an accomplished author, who has researched and written several books; Migration of the Peoples from the Caribbean to the Bahamas, The Bahamas in American History, The African Diaspora to the Bahamas and Bermuda and the Bahamas: Gateways to the New World. He has also produced many articles and conference papers and has served as a College of the Bahamas (University of the Bahamas) lecturer.