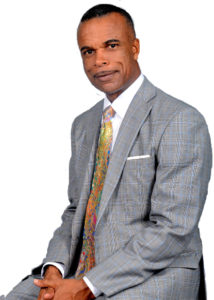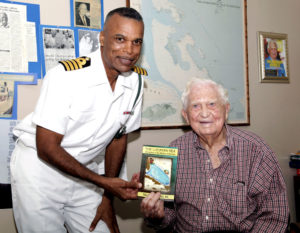 Tellis A. Bethe

l
Tellis A. Bethel is a naval officer by profession who currently serves as the head of the Royal Bahamas Defence Force in the position of Commander Defence Force. As a naval officer, author and historian, Commodore Bethel has been privileged to travel around the 700 islands of The Bahamas. He has fostered a distinct love for the pristine waters of The Bahamas, as well as the story of the indigenous people of our islands. Though known for his tough, no nonsense demeanor when it comes to injustices; Commodore Bethel is also known for his unyielding, selfless love for humanity, his gregarious nature and rambunctious sense of humor.
Writings By Tellis A. Bethel
Literary works by Commodore Bethel include the internationally published researched-article entitled, "Caribbean Narcotics Trafficking: What is to be done?" (DISAM Journal, Fall 2002/Winter 2003) which proposes the incremental replication of Operation Bahamas, Turks and Caicos (OPBAT) counter-narcotics model within the Caribbean region. He is also the author of the book entitled, America—A Destiny Unveiled that features the significance of The Bahamas' historic and spiritual heritage, and its impact on the destiny of the United States of America. His book, The Lucayan Sea: Birthplace of the Modern Americas, proposes an identity, purpose and destiny for the people of The Bahamas and the Turks and Caicos Islands. He and his wife, Teri M. Bethel, co-authored the children's adventure story book, Trapped On Kooky Island, and he is the author of The Lucayan Story—The Indigenous People of The Bahamas and the Turks and Caicos Islands.
Interests and Family
Commodore Bethel is a certified scuba diver, a licensed private and ultralight aircraft pilot, and a former student skydiver. In his private time, he enjoys jogging, adventure travel, conceptual art, writing and speaking on the topics of character and leadership development, and The Bahamas' unique heritage. He is married to Teri (née Knowles), and the couple has two sons.
Commodore Bethel's books can be found on Amazon.com as well as in the following book stores in Nassau, Bahamas: Nassau Stationers, Logos Bookstore, The National Art Gallery of The Bahamas (NAGB), The Linen Shop and God's Good News (BFM).
Click on the book to purchase or to read a free preview:
Click to see Tellis A. Bethel's book page here.