Ready to Publish Your Book?
If you're looking for a quick, easy, professional and inexpensive way to publish your fiction or non-fiction book then you've come to the right place.
At Inspire Publishing, your book publishing dream can now become a reality through self-publishing. We believe that your book deserves to look great inside and out. That's why we've made it our business to create professionally formatted, bookstore quality books that are eye-catching and easy to read . . . at an affordable cost.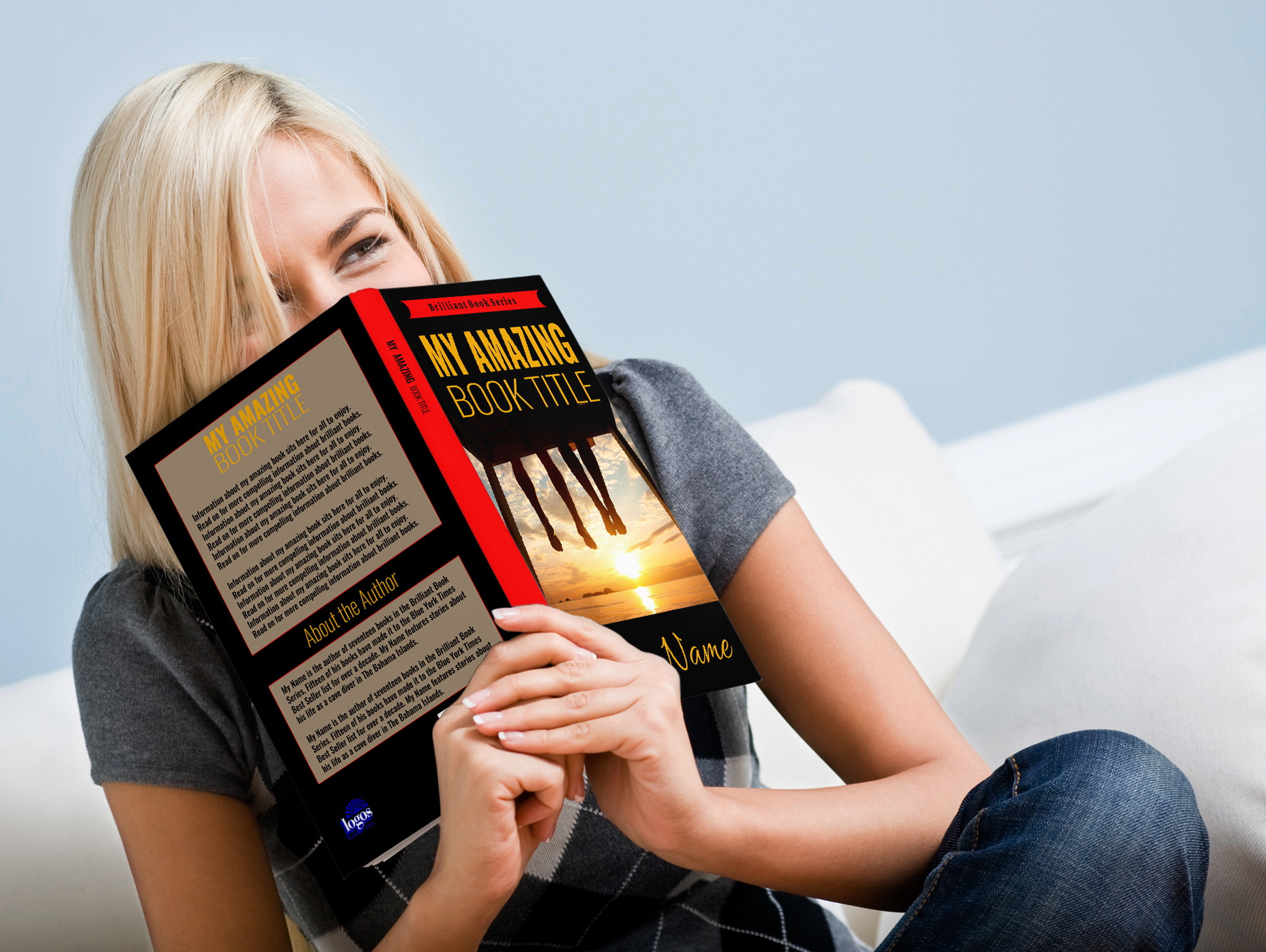 Print on Demand (POD)
Whether you're a first-time or experienced author, a teacher or a conference speaker, POD is a convenient and affordable solution to produce your top quality books. With print on demand publishing you can print as little as one book at a time, to several hundred or more as you need them. This means you don't have to warehouse a large number of books. However, if you do need a large amount for a book signing, speaking engagement or conference, you can benefit from buying direct without the added costs of a middleman. Another benefit is you retain the creative control of your book along with 100% of the royalties. As a POD author you determine the look, the distribution channels as well as the cost—that means you can decide your profit margins.
Book Formatting
Before your book can be printed, it will need to be formatted. That's where we come in. We will take your Word .doc or .docx file and format it so that it will meet the printing standards for Createspace and or Amazon's Kindle.
Our fees vary depending on the size of the manuscript.
Editing Your Manuscript
Creating a quality book will mean that your book is free of typos and other pesky errors. It will also be helpful to ensure the reader has a smooth reading experience. While there are different levels to editing manuscripts, having a skilled editor to look over your work allows you to produce a book that is well groomed and represents a top notched product. Typos, poor grammar and spelling are a sure way to turn off your readers. If you require a manuscript groomer/editor we can preview your work to assess the cost and time frame.
Editing services offered:
Copy editing- check and standardize grammar, spelling, punctuation and other mechanics of style. Critical at this level is a thorough check for consistency of style choices, mechanics and facts.Substantive (or structure) editing- focuses on logical organization and flow of content to render your document clear, concise, and easy to read at the sentence, paragraph, and chapter levels.Fact Checking/Reference Checking- focuses on accuracy of facts and/or quotes by reference to original sources used by author and/or from other sources.
Uploading Service for POD or Kindle
For your convenience we can open a Createspace and an Amazon Kindle account for you as well as upload your formatted manuscript and book cover. We take the hassle out of the process to make it quick and easy for you to access your account and begin placing your book orders. Before turning the account over to you we will ensure that the book formatting has been approved by you and accepted for printing. Distribution channels can also be selected at this time if you wish to have maximum exposure for your books. This means your books can be made available to online as well as brick and mortar bookstores, libraries and where ever Amazon books are sold. We will then turn the account over to you for you to:
change the password for your private and confidential access

place orders for your books
Cover Design
Your cover is a prime selling opportunity to draw customers to you. A dismal cover can block a selling opportunity as a buyer may think it reflects the content of your work. On the other hand it can work as a beautiful window to captivate the interest of prospective buyers.
We can provide this cover design service using an image you provide. If you don't have an image one can be provided for you at an additional cost. The front, back and spine will be designed. A free ISBN# can be provided for your Createspace books.
What Materials Are Required of The Author?
Your edited manuscript created in Microsoft Word (saved as .doc or .docx)

Author contact information

A cover image or Cover (front, spine & back).

A short description of the book.

Your author bio.

Author's photograph (optional)

Inserts (optional images/photos)
What Kinds Of Books Will You Format & Publish?
We are delighted to format your fiction or nonfiction books. We reserve the right to choose which projects to work on and may decline projects without providing a reason. Among the categories we are partial to are: biographies, novels, poetry, counselling, Bible studies, health, sports, family friendly books etc. We choose not to work on horror, occult, sexually graphic, profane language or content which is contrary to the Christian faith.
What Will it Cost You to Publish?
Like what you see? Click on the link to see our packages.
Schedule a Booking
Email us if you have further questions or to schedule your book publishing project.